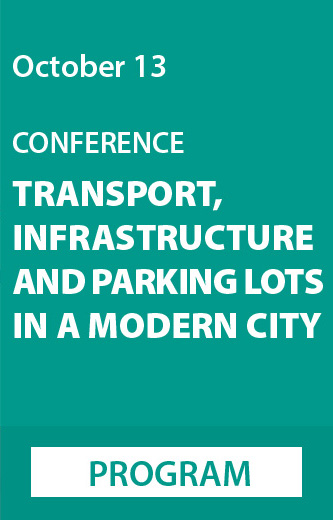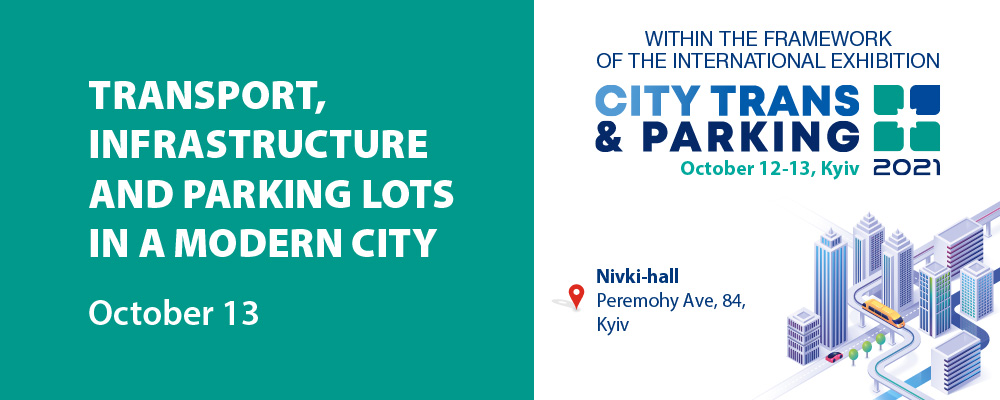 9:00 -&nbsp11:00 URBAN PLANNING AND DEVELOPMENT OF TRANSPORT INFRASTRUCTURE
MODERATOR: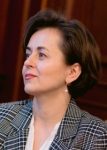 Halyna Skvortsova
Promgruz.com
The principles of urban planning and the development of transport infrastructure which meet the needs of the city and the pace of new buildings erection. Efficient use of limited urban space, reorganization of interchanges and combating traffic jams in the center, allocation of lanes for public transport and development of eco-infrastructure. Road design and traffic flow formation. Implementation of measures to improve safety.
Safety issues and road infrastructure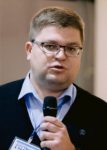 Artem Bezuhlyi
Director
Gosdor Scientific Research Institute
Efficient use of limited urban space: reorganization of interchanges, combating traffic jams in the city center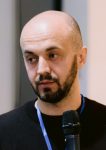 Roman Zubachyk
Director
UrbanPromo
Experience of using transport modeling in the reconstruction of intersections and planning the development of transport infrastructure in Vinnytsia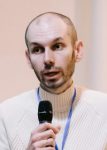 Maksym Kravchuk
Director
Spatial Development Agency, Vinnitsa State Council
Reconstruction of Palace Square in Lviv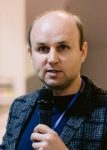 Andrii Bilyi
Expert on urban mobility, Deputy Director of Housing and Infrastructure, 2018-2021
Lviv City Council
Formation of an integral transport and energy ecosystem of the city / region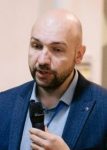 Viacheslav Movchan
Director
UK ENGINEERING
11:30 -&nbsp13:30 ELECTRIC TRANSPORT
MODERATOR: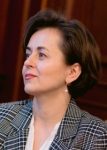 Halyna Skvortsova
Promgruz.com
How to make public transport a quality alternative to a personal car, so that citizens can move quickly and predictably.
How to replace the combustion engine vehicles used by municipal and private enterprises with the environmentally friendly and safe ones.
What offers enter the market and how high are odds to launch producing electric vehicles in Ukraine.
Establishing the conditions for the development of electric transport in Ukraine and ensuring the phased replacement of motor transport with electric vehicles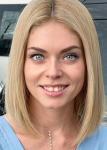 Maryna Kytina
Transport Innovation Expert
Ministry of Infrastructure of Ukraine
Energy efficiency of electric public transport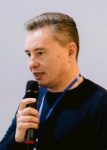 Arseniy Abduraimov
Chairman
Ukrainian Association of Electric Mobility "EV-UA"
Urban electric transport of Ukraine: the state of its development, challenges and needs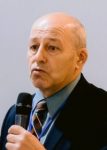 Mykola Zakharov
Deputy General Director
Corporation of Municipal Electric Transport Enterprises of Ukraine "UKRELEKTROTRANS"
Electric public transport: why the development of trolleybus traffic is more grounded for Ukraine than switching to electric buses?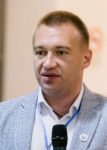 Ihor Mohyla
Expert for the UUPTP project
EGIS
Evolution of Urban E-Mobility from Manufacturer Perspective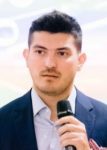 Halit Ozgur Altinsoy
International Sales Manager
Karsan
14:00 -&nbsp16:00 REGIONAL CASES OF ELECTRIC TRANSPORT DEVELOPMENT
MODERATOR: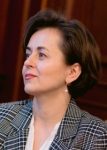 Halyna Skvortsova
Promgruz.com
Regional cases for the development of urban mobility: investment sources, renewal of vehicles, development of electric transport infrastructure, regulatory policy, efficiency of transport companies.
Criteria for selecting electric vehicles, experience of use, the need to upgrade the infrastructure of electric vehicles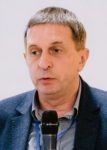 Volodymyr Kobets
Director
Dnipro Elektrotransport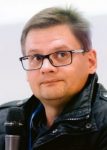 Maksym Karpenko
Chief Engineer
UC «Elektroavtotrans»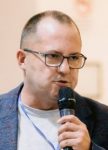 Oleksandr Nechaiev
Technical Director
Vinnitsa Transport Company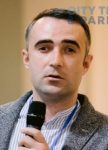 Vitalii Hotra
Director
Uzhhorod Municipal Transport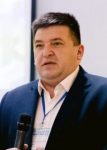 Volodymyr Kaparunin
Director
BAKHMUT ELECTROTRANS
16:30 -&nbsp17:30 PARKING
MODERATOR: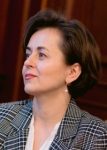 Halyna Skvortsova
Promgruz.com
Parking in the urban mobility priority system. The concept of parking in the city.
Strict regulation of the number of parking lots, zoning and cost of services.
Parking and road safety in urban planning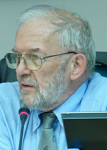 Eric Hoyrup
Key Expert
Project of ASSIST II
Parking space management and regulation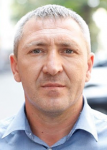 Volodymyr Batsun
Director
PARKT SERVICE GROUP LLC
A smart-phone app making for finding an available parking spot and aimed at reducing the parking disturbances. How your vigilance can make a profit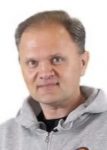 Oleksii Afonin
Founder
DashcamUA