Ukraine to renew public transport in 18 more cities
Next 18 cities have been preliminary chosen to take part in the second phase of the project "Urban Public Transport of Ukraine II". The project is implemented by the Ministry of Infrastructure of Ukraine and the European Investment Bank, with the active involvement of local authorities
In cooperation with the European Investment Bank (EIB) and enterprising local authorities, the Ministry of Infrastructure of Ukraine (MIU) continues work on the development of the second phase of the project "Urban Public Transport of Ukraine II", which involves the renewal of public transport in next 18 cities of the country, namely in Severodonetsk, Vinnytsia, Uzhhorod, Cherkasy, Bila Tserkva, Melitopol, Kamyanske, Khmelnytsky, Ternopil, Kryvyi Rih, Dnipro, Lutsk, Zaporizhia, Lviv, Poltava, Odessa and Chernivtsi, the MIU reported.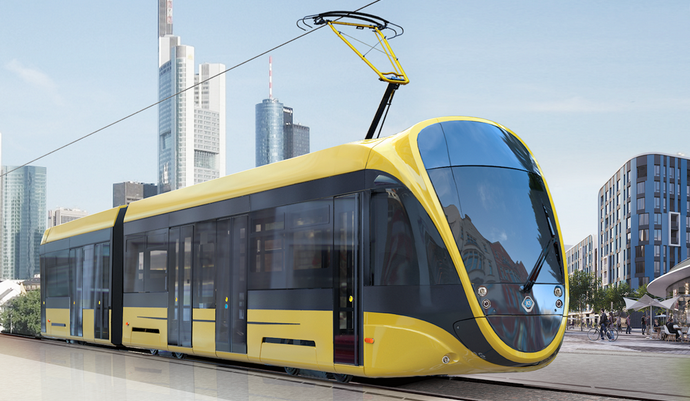 The Ministry says that the EIB upholds the Ukraine's initiative in respect to the project, considering it a step of a great importance for Ukrainian cities:
"We have already prepared a preliminary list consisting of 18 cities participating in the second phase of the project "Urban Public Transport of Ukraine II". The final list will be drawn up after the ratification of the relevant financing agreement between Ukraine and the EIB", the MIU said.
This time, the project "Urban Public Transport II" will only consist of subprojects aiming at the development of eco-friendly public transport by purchasing trams, trolleybuses, subway rolling stock and electric buses.
A financing agreement between the MIU and the EIB for the implementation of the project "Urban Public Transport of Ukraine II" worth EUR 200 million is planned to be signed in December 2020.
Note that the total estimated value of the project exceeds EUR 400 million. The fund will be allocated for purchasing more than 280 trolleybuses, 65 electric buses with and without charging stations, 24 trams, and about 10 tram cars. Also, the whole project includes construction and modernization of tram tracks and trolleybus lines, overhaul of tram cars, and other works.
Reference:
The European Investment Bank has been a financial partner investing to the development of public transport infrastructure of Ukraine since 2007. The EIB-funded project "Urban Public Transport of Ukraine" contributes to successful renovation of urban public transport of the country, the goal implemented by the MIU and the authorities of participating cities.
The project is also expected to boost road safety in rural areas by relieving pressure on busy transport routes, as well as by encouraging the shift of passenger traffic from private to public transport. In addition, the implementation of the project is gradually bringing Ukraine closer to the EU current technical standards.
Tags:
electric transport
,
European Investment Bank (EIB)
,
financing
,
Ministry of Infrastructure of Ukraine (MIU)
,
urban public transport of Ukraine